acid guide service
The Acid Guide Service - Vol.11 | Review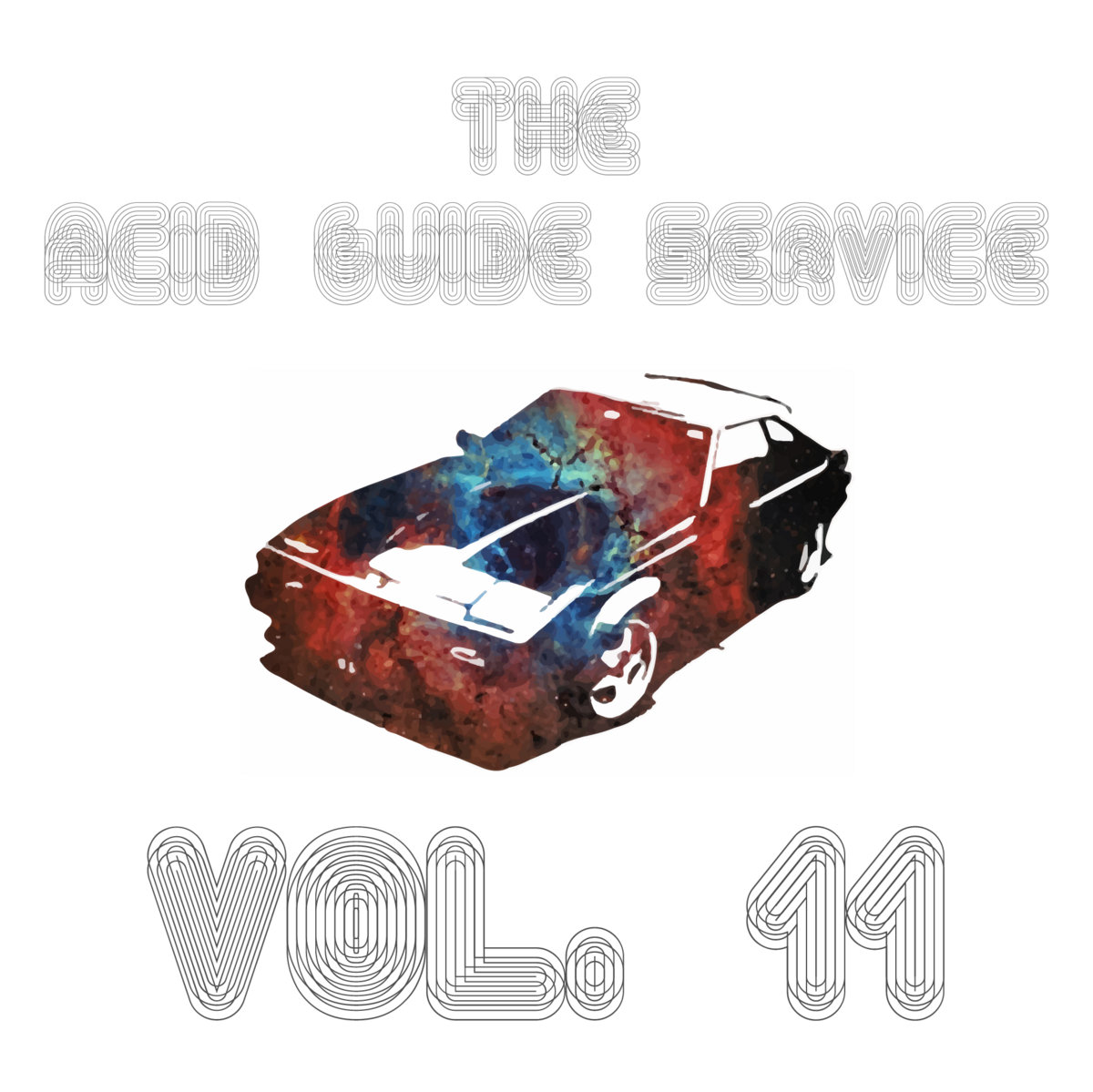 "Just 3 rockin' dudes that are into psychedelic freak outs, good times and loud amps
": c'est la description
qu'on
peut lire sur la page bandcamp de The Acid Guide Service.
Et je peux vous dire qu'après l'écoute de cet album, la description colle parfaitement au groupe ! Ne vous détrompez pas, il ne s'agit pas du 11
e
album du groupe comme on peut le penser au début ; mais plutôt une référence au 11
e
cran (imaginaire) du potentiomètre volume d'ampli de guitare. Et là encore, ça colle pltôt bien à cet album qui s'écoute à fort niveau sonore !
« Vol 11 », du riff en veux-tu en voilà !
Avec "Vol.11", le groupe venu de l'Idaho nous montre toute l'étendue de leur talent quant au mélange des styles que contient ce premier album. The Acid Guide Service à l'air de suivre la règle suivante : faire des gros riffs. Mais attention, résumer "Vol.11" à des gros riffs peut être un peu réducteur puisque l'album contient aussi des solos de guitare très efficaces pour vous faire bouger. On peut aussi déceler le plaisir qu'à le batteur du groupe à matraquer ses fûts ; ce qui renforce le son du groupe. Clairement, on sent que les gars s'amusent sur cet album et ça se transmet facilement à qui l'écoute.
L'autre gros point fort de "Vol.11" c'est qu'il revêt une identité différentes grâce aux morceaux tous plus variés les uns des autres en flirtant fois avec le stoner, le heavy rock et aussi le doom. Au fur et à mesure que l'album avance, on passe facilement d'un style à l'autre ; si vous êtes plus doom vous apprécierez aisément le titre 'Black Leather Jesus'. Vous êtes plutôt stoner rock ? Pas de soucis, vous avez d'excellents titres comme 'Dude Rockin' ou bien 'Rock n' Roll (Is The Drug I'm On)'. The Acid Guide Service arrive aussi à distiller dans sa musique un petit côté groovy qui est des plus plaisant et qui rend cet album vraiment agréable à écouter.
Que faut-il en retenir ?

"Vol.11" est donc un album qui devrait plaire à tout fan de stoner et de ses dérivés. Avec ses titres variés, chaque auditeur devrait y trouver son compte, et c'est dans doute ça le plus important. Pour ma part, j'ai grandement apprécié les riffs très efficaces mais aussi ce côté groovy qui se colle à quasiment chaque titre. Au final, c'est le genre d'album qu'on peut facilement mettre lors d'un barbecue entre amis par une journée bien ensoleillée ; et ce même si les amis en question ne sont pas très branchés stoner !